THE VYB WORKSHOP IN A BOX
THE VYB WORKSHOP IN A BOX
SOLD OUT. WANT TO BE NOTIFIED WHEN TERI'S NEW EDITION IS AVAILABLE IN 2019?
________________________________________
NOTE: SEE WHAT YOUR PEERS ARE SAYING (SCROLL DOWN TO END OF PAGE)
Welcome to the workshop-in-a-box self-study that will completely knock the socks off of anything you ever thought you knew about marketing your photography business. This is not your average self-study workshop. You won't be marketing the same way after you implement the strategies and systems spelled out in the workbook and materials.
Included is the exclusive never-before-released VYB Workbook (previously only offered at the in-person VYB Workshop). This 200+ page workbook is intense and covers the very subjects that most photographers have not implemented in their businesses.
INCLUDED IN THE WORKSHOP BOX:
The VYB Workbook (200+ pages!)

The VYB Social Media Organizer & Planner (hard copy + template pdf)

The Senior Girl Session Prep Magazine Collection templates link (+sample hard-copy of magazine included)

The Senior Guy Marketing Kit Collection templates link (+sample hard-copy of Style Pamphlet included)

The Senior Model Magazine Collection templates link (+sample hard-copy of Handbook included)

The Camera-Ready Makeup Tips Guide template

Teri Fode's Pricing Menu templates

30-Day Challenge Assignments to transform your business (download link)

3 Jumpstart Checklists (in workbook)

30-Days of Social Media Posting Ideas (in workbook)

Download link for all templates will be emailed
THE WORKBOOK INCLUDES:
Blog-Push Marketing (the secret to marketing with a blog...very few know about this!)

Blog Topic Starters/Posts

Email Marketing (The power of the inbox)

Email Automation

Email Segmentation + Freemiums

The 18-Month Touch Point System (from Teri's Model Program)

Email Campaigns + The VIP Email List

Social Media Management

Getting Automated & Organized

Getting Efficient & Productive

How to be Efficiently Creative & Stylized

Organizing your cell phone for on-the-go marketing

Outsourcing tips and ideas

The Secrets of Social Media

Top Trends in Social Media

Instagram & Snapchat for Impact

Exploring the Basics of Facebook & IG Ads

How to Brand Your Message

The Formula of a Brand Statement + Tagline

Creating Your Manifesto (and how to lead with it in your marketing)

Visual Marketing for Consistent Messaging

Finding Your Voice in a Noisy World

Fusion Styled Marketing

The Power of The Launch

Flatlay Marketing

The Senior/Family Funnel

Senior Teens & Senior Guys

Teri's Senior Model Program

From Concept to Reality: Mood Board Collab

The Client for Life System (for long-term success)

The VYB Jumpstart (to implement what you learn!)

Blog Push Prep (to implement blog-push marketing!)

Get Organized Jumpstart (to set up your systems & workflows!)

Social Posting Ideas for 30+ Days

And more...
THE DOWNLOADABLE LINKS INCLUDE:
30-Day Challenges Assignments for: Blogging; Email Marketing; Client for Life Workflow; Video Marketing;

30-Day Challenge Assignments for your Jumpstart Marketing Plan

30-Day Challenge Assignments for Brand Message from start to finish

Storyboard Templates for 30x40 and 20x30 Story Collages, 20x24 Marquee, 16x20SportWrap,

Gift Voucher Cert for the Client for Life System

Model Templates for Senior Rep Program (Magazine, Meeting Reminders, Bag-O-Glitter, Quad Card)

Exclusive Boutique Event for Teens+Moms (Invite Card + Case Study)

Client Email samples for Model Program (Invite, Congrats, Meeting Info)

Price Menus (Family+Senior - includes Teri Fode's pricing plus a template for you to customize)

Various Marketing pdf guides!

Templates for all marketing collections mentioned above

And more...
TO VIEW ALL ITEMS INCLUDED IN EACH OF THE FOLLOWING, CLICK ON THE LINKS BELOW:
SHIPPING & HANDLING ARE INCLUDED IN THE PRICE-NO ADDITIONAL CHARGE REQUIRED. Products will be shipped within 16 days to the address provided on the "Product Delivery" form prompted at purchase. Your downloadable links will be emailed to you within 24 hours of purchase. These products are non-refundable due the nature of the materials. All information is the intellectual property of Teri Fode Photography and Voice Your Brand and may not be used in any way to teach or share in workshops, online groups. For personal/business use only.
NOT AVAILABLE FOR SHIPPING OUTSIDE OF THE US AT THIS TIME.
LIMITED TO ZIP CODES OUTSIDE OF A 100 MILE RADIUS FROM 95747.
sold out
WHAT YOUR PEERS ARE SAYING
The proof is in the pudding. Several attendees literally said "I would have paid double for this workshop".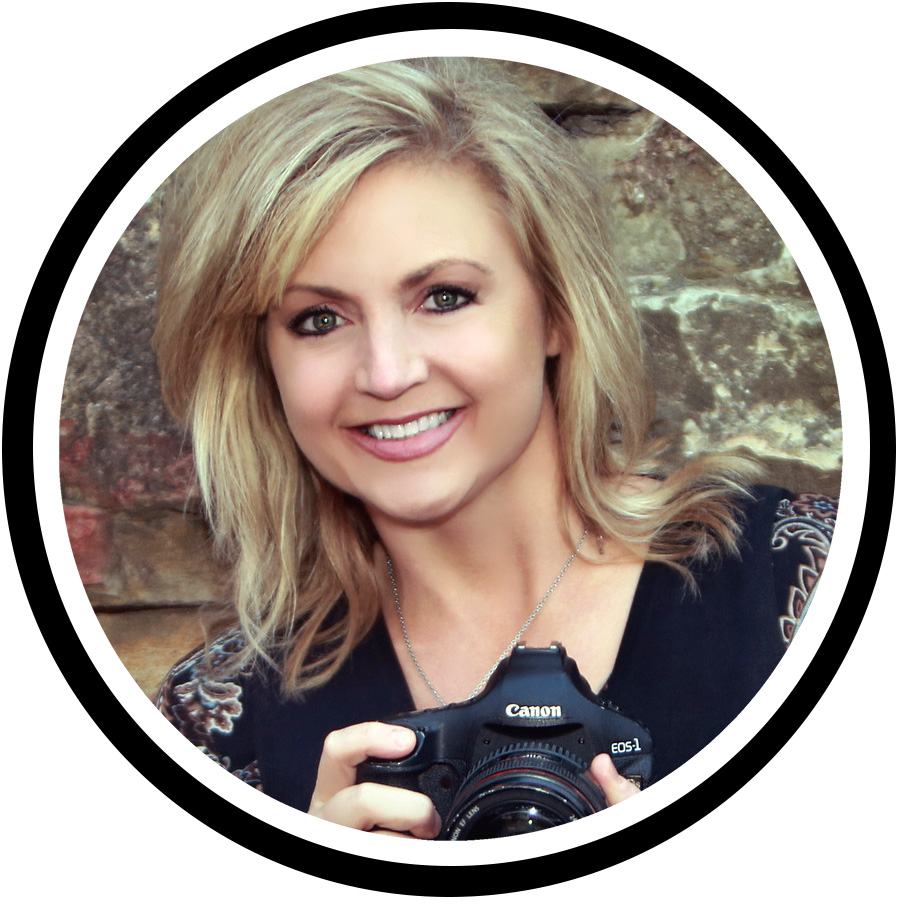 "This is THE best money I have ever spent on my business! Seriously, I have learned so much. I've been to a lot of workshops and this was the best one I've been to. In my book: Jesus first, Teri Fode second!" -Jaki Good Miller, Jaki Good Miller Photography / Diamond Status PPA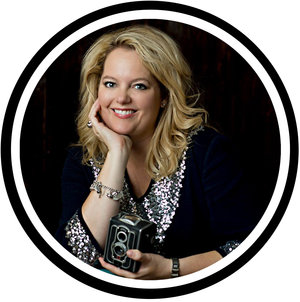 "The Social Media Calendar itself is worth it's weight in gold! I actually have an entire year's worth of marketing planned...Teri told me exactly how to do it and I can't wait to get back and implement it! I always measure the worth of a workshop on the return of investment...not only will I have a return of my investment monetarily, but time-wise too. Just all of those things you have in the back of your mind, needing to be done for your marketing, are all written out for you by the end of the workshop. It is fantastic and worth every single penny!" Kristi Franklin, owner of Kiki's Corner Photography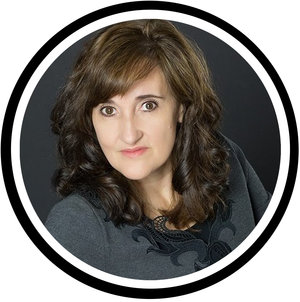 "One of the most amazing things is that Teri has created this amazing community (in this intimate workshop of 10 women) that I just met and yet I truly believe I can rely on them for anything. And that's really hard to do in this day and age but it's because of her personality and who she attracts into her circle. She is a complete open book. I got my money's worth after the first 2 hours on the first day (with 15 hours left to go). I heard Beverly Williams say that at the first workshop on Periscope and that's what made me buy my seat...it's true. If you have to sell a child to come to this workshop, do it." Fabiana Loverde de Huffaker, owner of Fabiana Beatriz Photography
The VYB Workshop in a Box is the exact same content that I teach in my workshops.
If you can't take the time away from your business to come to California for my in-person workshop, this is absolutely the very next best thing! Learn on your own at your own pace with all of the same hands-on materials that my students receive in the workshop including the most talked-about workshop workbook, The VYB Workshop Workbook with over 200 pages of intense instruction and strategies.
I share the secrets to my success and the very things I did to build my photography business from zero to six figures after walking out of my corporate job when we weren't ready to lose that income. I was VERY motivated because my income has always been our sole source of revenue in the household. I started by selling out of the trunk of my car with only the living-room of my client as a sales room. I created a high-end, boutique photography business that is now succeeding with repeat and referral business. This is a key strategy if you want to be in business 2, 5, 10 years from now!
If you need a recharge to your business, look no further. If you're ready and willing to do the work, your business can thrive!